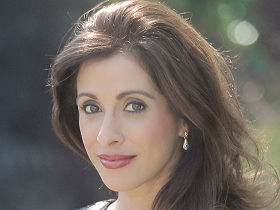 President of the Medical Tourism Association®, USA
Renée-Marie Stephano is president and co-founder of the Medical Tourism Association® and editor-in-chief of Medical Tourism Magazine® and the Health and Wellness Destination Guide Series of books. Ms. Stephano has authored several books from "Developing International Patient Centers, Best Practices in Facilitation," to "Medical Tourism for Insurers and Employers," and the most recent, "Engaging Wellness."
Ms. Stephano is an attorney and specializes in working with governments and hospitals to develop sustainable medical tourism/international patient programs and strategies.
She has worked with governments and hospitals around the globe in developing healthcare clusters and international patient departments for long-term international strategic plans. Ms. Stephano works with ministers of health, tourism & economic development in establishing public-private partnerships to support medical tourism and, at the same time, provide a benefit and return to the local community. She organizes one of the only Ministerial Summits that brings together ministers of health, tourism and economic development every year.
She has helped assess the feasibility and opportunities of international programs for both hospitals worldwide and those in the United States, cities and countries with international expansion, clinical development and affiliations and partnerships. She also consults governments in the development of sustainable Medical Tourism Zones & Free Healthcare Zones.
Ms. Stephano has co-authored the books, "Medical Tourism: An International Healthcare Guide for Insurers, Employers and Governments" and "Employers and Governments and Engaging Wellness ~ Corporate Wellness Programs that Work."  She is a keynote speaker at international conferences, has spoken at hundreds of events and featured and mentioned in many more media publications around the world.