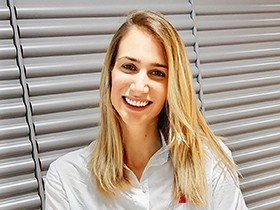 Marina Matijević, Director of Sales & Marketing, Energy Clinic, EU
In 2010 she graduated from University of Miami (Florida, United States) with Bachelor of Science in Communication, as a double major in Public Relations and Geography. Her first work career steps were also in United States. In late 2012 Marina returned to Croatia, where her work experience continues at the Web marketing platform where she manages and grows a book of business, monitors affiliate activities, analyzes performance, identify areas of improvement, and recommends ways to increase affiliate-generated revenue. Year 2014 brings a major change in her professional life – she joined the Wellness Dalmatia Ltd team, which was the moment when she walked through the health tourism industry doors. Constantly participating in marketing activities of Energy Clinic wellness brand, her role becomes crucial in the organization of Health Tourism Industry (HTI) Conference. Her passion for wellness is stronger so since last year, Marina only works with Energy Clinic brand, as a director of sales and marketing and head of their travel agency facilitating perfect wellness getaway experiences for groups and individuals.
Marina was also a multiple national champion and record holder in swimming, which she professionally trained for many years. In addition to Croatian, she speaks perfect English and has a passive knowledge of Italian and Spanish. Now she is a mother of two-year-old son and happily married.