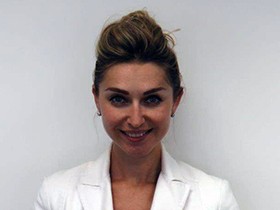 Alin Shichman, Director of the International Department, Herzliya Medical Center, Israel
Alin Shichman focuses on the development of business worlds and cooperation with medical tourism agents, International insurance companies, management of business activities in the department, planning and execution of projects, construction and development of relationships with organizations and government bodies and building work plans, Europe, Asia and Africa.
Promoting working relations with Israeli and international doctors.
In her previous position at the Sheba Medical Center, Tel Hashomer worked as a senior coordinator in the International Projects and Training Department and as Director of International Studies at the Israel Medical Center.
Alin holds a master's degree in management of health and public health systems (M.H.A) in the Faculty of Management at Bar-Ilan University and a B.Sc. in Life Sciences focusing on molecular, cellular and medical biology from Bar-Ilan University.