The HTI is a No.1 European brand organizing events in the health tourism industry
HTI (Health Tourism Industry) is the leading platform for doing health tourism industry business in Europe, and organizer of the HTI Conference, the largest European event that gathers top health tourism professionals from Europe and world-wide. Eight years ago, it has been created as a private initiative reinforced by the Croatian Chamber of Economy.
HTI brings together thought tourism industry leaders from private and public sector, with the aim to address key challenges that health tourism is facing today, but also to discuss upcoming developments. It lets them to stay on top of the trends, exchange and grow their knowledge, and establish profound business network which will generate new business opportunities. HTI represents a source of education, information and business intelligence, also serving many industries complementary to healthcare travel.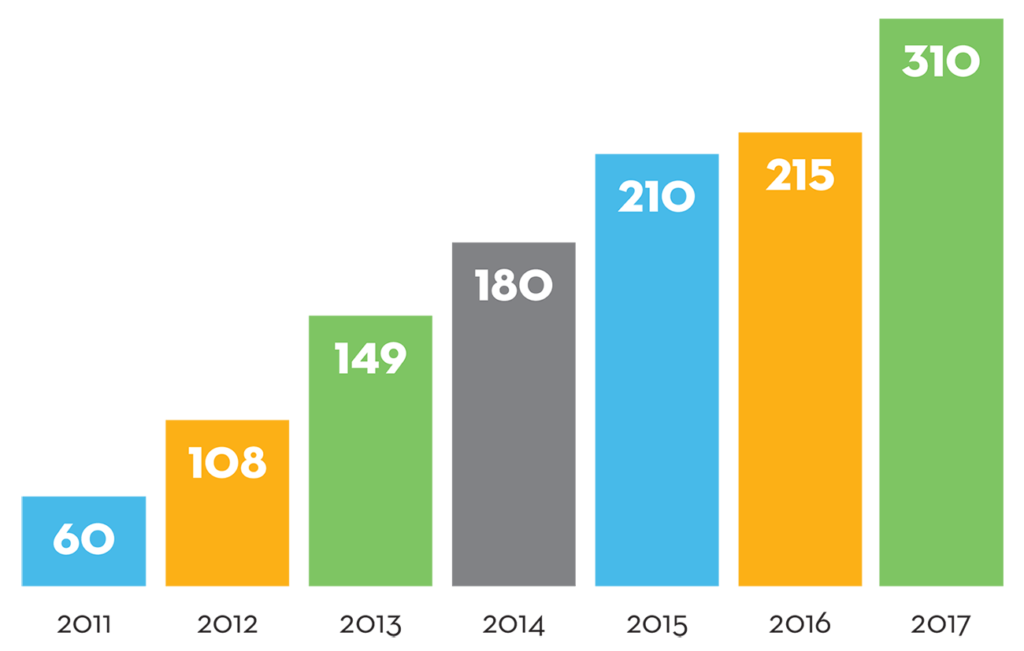 Number of HTI participants through the years